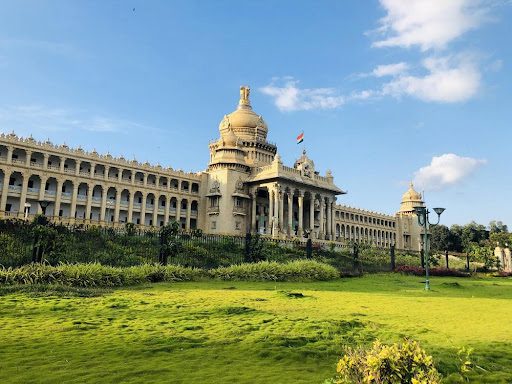 South India's most alive city referred to as the 'Silicon Valley of India' or 'IT capital of India' and this city filled with lush green parks and gardens also referred to as the 'Garden City of India' full of remarkable attractions beautiful gardens, amusement parks, historical monuments and great cultural heritage. It is a city of unlimited fun, entertainment, and engagement for kids and the entire family. Bangalore city founded in 1537 by King Kempe Gowda, the capital city of Karnataka state of India, in 2006 the city officially changed its name to Bengaluru, although the old name was still widely used. Unique architectural historical monuments like Bangalore Fort built by Ruler Kempegowda in 1537 AD, Tipu Sultan's Summer Palace, an example of Indo-Islamic architecture and was the summer residence of the Mysorean ruler Tipu Sultan. Hyder Ali commenced its construction within the walls of the Bangalore Fort, and it was completed during the reign of Tipu Sultan in 1791, two-storied ornate wooden structure with exquisitely carved pillars, arches and balconies, it houses a museum that contains artifacts relating to the Hyder-Tipu regime, Bangalore Palace built in 1862, a smaller replica of the Windsor Castle, England and Mayo Hall was designed in memory of the Lord Mayo and is regarded as one of the finest designs of British architecture.
SCENIC SOUTH WITH THE TAJ 11 DAYS
01 NIGHT BANGALORE / 02 NIGHTS MYSORE / 03 NIGHTS OOTY /01 NIGHT AGRA / 03 NIGHTS DELHI
01 NIGHTS BANGALORE / 02 NIGHTS MYSORE / 03 NIGHTS OOTY.
01 NIGHT BANGALORE / 02 NIGHTS MYSORE / 02 NIGHTS COORG