Halal-friendly tourism or Muslim-friendly tourism is mainly people with Islamic beliefs in particular, due to a multitude of reasons like fair pricing, peace, and security, family-friendly environment and hygiene, etc. Halal tourism or Muslim tourism as a concept has been used with different names and connotations in the tourism theory and practice
The major components of Halal-friendly tourism or Muslim-friendly tourism are similar to those of conventional tourism like hotels, restaurants, logistics, tour itineraries, destination guides, and travel packages. Evaluation of the value of tourism products in the case of Halal-friendly tourism or Muslim-friendly tourism, however, entails a completely different process due to the requirements of Islam. These requirements are called Sharia'h-principles

In principle, Halal tourism is about satisfying tourists looking for destinations that can fulfill their needs and considerations without being hassled in any way. It covers all tourism-related products and services that are designed, produced, and presented to Muslim tourists accordingly. Muslim tourists usually travel with family members and friends; therefore, this concept is tailored around the travel needs of Muslim tourists who predominately seek a family-friendly environment. All destinations that provide services and facilities that cater basic needs of Muslim visitors are categorized as 'Muslim Friendly Destinations' or 'Halal Friendly Destinations. At these destinations, tourists can count on feeling at ease, and can enjoy family-centered activities, and have a good time on trips and holidays
Hotels and Resorts for Halal-friendly tourists; the main indicators are halal food,  prayer mats (Ja-Namaz), and compass indicating the direction of Qibla in every room, suitable recreational facilities within hotels and resorts, ambiances, architecture and interiors that would make Muslim travelers feel at ease during the trip
Transportation for Halal-friendly tourists; cleanliness, non-alcoholic drinks, and publications that are coherent with Islam.
Food Premises and Restaurants for Halal-friendly tourists; family-friendly environment and hygiene, foods served in a restaurant have to be halal. All animals must be slaughtered according to Islamic principles. No alcoholic drinks should be served
Travel Packages for Halal-friendly tourists; the content of the tour packages must be well-themed. All destinations should have services and facilities that cater basic needs of Muslim tourists. At all these destinations, visitors can count on feeling at ease and can enjoy all tourist activities.
Tour Itineraries for Halal-friendly tourists; include visits to cities, towns, and monuments that reflect historical, cultural, and architectural importance.  The cultural concept includes a complete vision and ideas as per the consideration of Muslim travelers.  Delve into local cultures and traditions, history, cuisines, and lifestyles anything that contributes to the unique identity of the places
Assistance for Halal-friendly tourists; the assurance of seamless services, and, most importantly employing people who can cater to the efficient services for the convenience of Muslim-friendly travelers or Halal-friendly travelers  
Despite attracting significant interest from across the globe, the concept of Muslim-friendly tourism or Halal-friendly tourism is not new in India both in theory and practice. Halal tourism is natural-fit for India as the majority of tourist destinations already have basic infrastructure and environment in place to meet the specific needs of Muslim tourists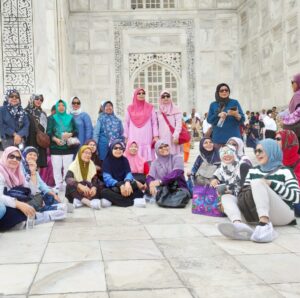 Nobody can deny the allure of India's cultural and architectural heritage, it is the best combination of vibrant history and culture with gorgeous natural scenery. In India, nearly every place seems to be seeping with history and beauty. It is a long list of attractions that one can explore in India for leisure, cultural, religious, and educational trips. Destination India includes scenic hills, beautiful beaches, dense jungles, vast endless deserts, and cities, towns, and unique monuments with historical architectural importance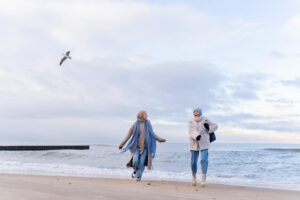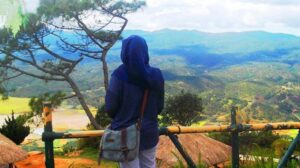 Being the home to over 200 million Muslims, and Islam being the second-largest religion in the country, one of the countries with the World's largest Muslim population and Muslim travelers in India feel right at home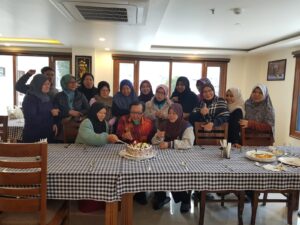 Indian history, which is one of the oldest civilizations in the world, developed over many centuries, and reflective of the rich culture and heritage, can be classified with different periods. India in one word is diversity, the land of incredible diversity which truly offers something for everyone. Spectacular architecture, heritage complexes, abandoned cities, remote indigenous communities, princely forts, palaces, havelis, mahals, bazaars, and its nature beyond imagination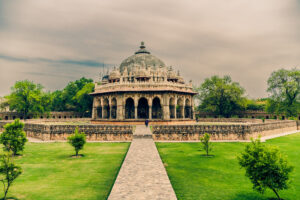 Many destinations in India considered to be the most beautiful places on planet Earth and many cities and towns in India with historical and architectural importance considered being the most visited places in the world, all these places are the ideal and best perfect destinations for charming holidays and experiences for the longest memories
For centuries of migration of Muslim intelligentsia, mystics, traders, artists, and artisans into the Indian subcontinent and their interaction with the Indians, who had distinct religious beliefs and established notions about art, architecture, and literature, resulting in the creation of a new composite civilization. The Indo–Islamic culture is the name given to this civilization. Over time, there has been significant integration of cultures across India and all the groups and communities have played a notable role in the social, economic, and, political development of India it is the "Cultural Heritage of India"
Trade relations have existed between Arabia and the Indian subcontinent since ancient times. Even in the pre-Islamic era, Arab traders used to visit Indian coastal regions, which linked them with the ports of Southeast Asia. Cheraman Juma Mosque in Kerala is thought to be the first mosque in the Indian subcontinent built in 629 CE by Hazrat Malik Deenar
One of the most enduring achievements of Indian civilization is undoubtedly its architecture. Indian architecture is as old as the history of civilization. The earliest remains of recognizable building activity in India date back to the Indus Valley cities. Indian architecture, which has evolved through centuries, is the result of socio-economic and geographical conditions. Indian architecture, belonging to different periods of history, bears the stamp of respective periods.  From the advent of Islam in the Indian subcontinent in the 7th and 8th centuries
Muslims acquired several characteristics of indigenous cultures and traditions and incorporated them into their building techniques. The medieval period saw significant advancements in the art of architecture, and several new architectural characteristics and methods were introduced. This period's development of architectural style is known as Indo-Islamic Architecture, or Indian architecture inspired by architectural styles of Persia, Arabia, and Central Asia. Neither purely Islamic nor strictly Hindu, the Indo-Islamic style was a hybrid of the two. It was, in reality, a fusion of Islamic and Indian architectural components
Mughal rulers made major contributions to Indo-Islamic architecture. They systematically designed forts, palaces, tombs, mausoleums, and towns which are unique examples of ultimate architecture. Monuments developed by Mughals in the 16th, 17th, and 18th centuries throughout the ever-changing extent of their empire in Medieval India, now around 40 World Heritage Sites in India that are recognized by UNESCO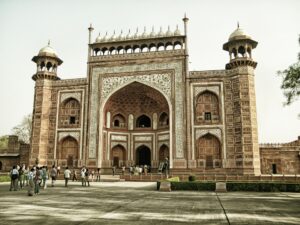 We are offering specially designed features and selected destinations to cater quality services for halal-friendly tourism and hospitality in India. We ensure Muslim travelers the best of hospitality whilst on trips and holidays in India
With HalalTrip India, you'll discover cultural intricacies and connections across a wide range of subject areas and themes including art, architecture, archaeology, history, and the natural image of this unique destination. Our services are a combination of vibrant Indian history and culture with gorgeous natural scenery. Our tours are not just ordinary tours, but meaningful experiences 
Follow us – www.facebook.com/IndianHalalTourism
Follow us – https://www.instagram.com/halaltripindia/
Follow us – www.twitter.com/TourismHalal    
Write us – travel@HalalTripIndia.com