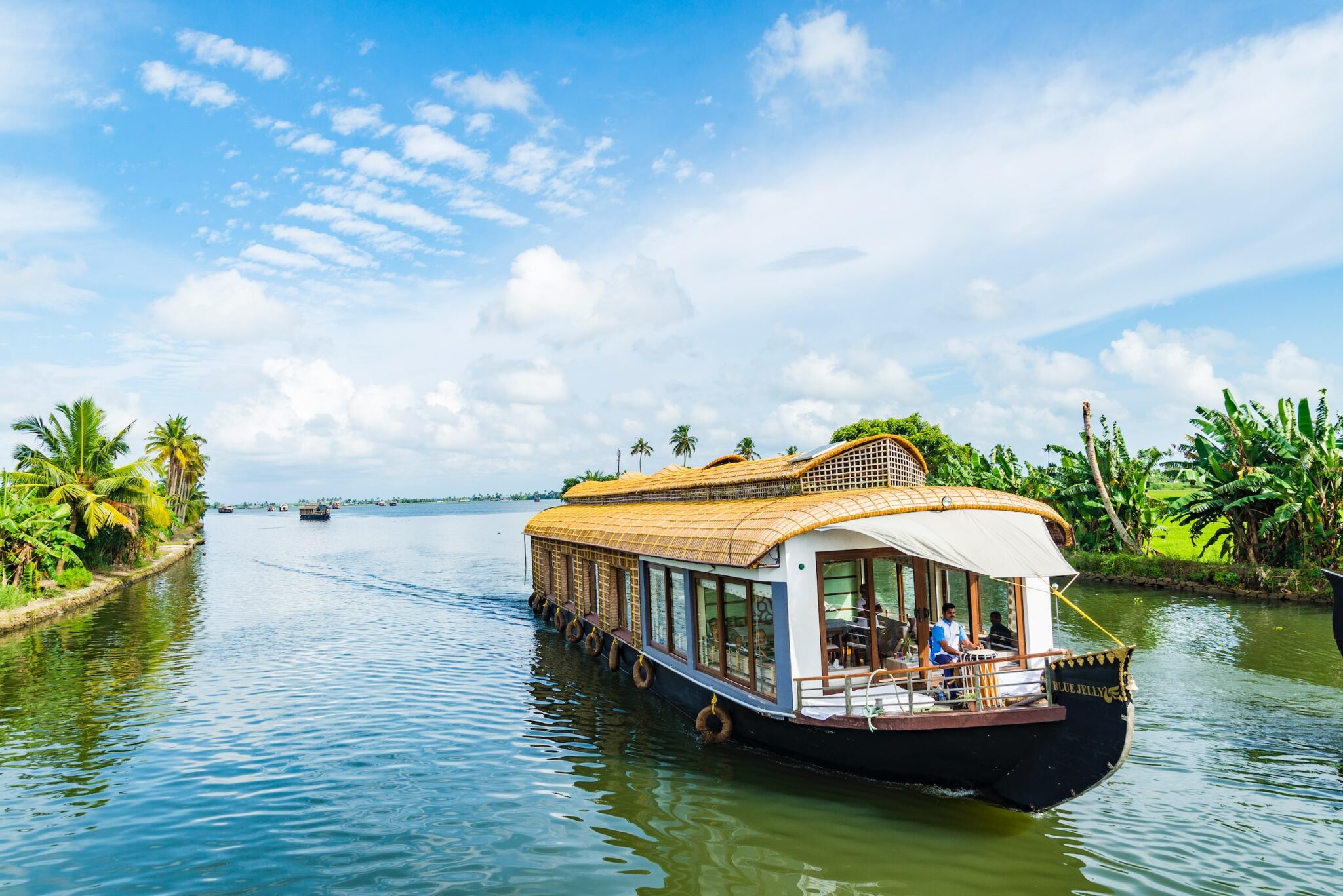 "Kerala, the 'Green Paradise,' unfolds as 'A Tapestry of Natural Splendor and Rich Islamic Heritage."
Nestled in the serene embrace of the Arabian Sea, Kerala is a destination that calls out to the wanderlust in every traveler. As you consider your journey to this breathtaking corner of the world, we invite you to experience the enchanting blend of nature's finest and the deep-rooted Islamic heritage that defines Kerala's essence.
Introducing Kerala, the green paradise with its unique cultural heritage, ancient history, and unparalleled beauty. It's a place that boasts a 100% literacy rate and the friendliest people, making it one of the most visited destinations on Earth. This beautiful location holds a vast and opulent Islamic heritage and architectural legacy. Embark on an enchanting journey to Kerala, a hidden gem among Halal-friendly destinations and an excellent choice for Halal-friendly travelers. Here, your senses will come alive as you discover pristine backwaters, relax on vibrant beaches, explore lush valleys, gaze upon majestic mountains, and encounter exotic wildlife sanctuaries. Kerala, known as "God's Own Country," is a globally recognized brand and one of the most popular Halal-friendly tourism destinations. National Geographic's Traveler magazine ranks Kerala among the "ten paradises of the world" and "50 must-see destinations of a lifetime." Travel and Leisure magazine includes Kerala in its list of "One of the 100 Great Trips for the 21st Century." Kerala celebrated as one of the finest Halal-friendly travel destinations, is a treasure trove of Islamic heritage sites, offering a unique blend of natural splendor and a rich Islamic history waiting to be uncovered. 
The enchanting chapter of Islam's arrival in the Indian subcontinent unfurled through the endeavors of intrepid Arab traders. They wove intricate trade networks that shimmered along the captivating coastal regions, with a special focus on the Malabar region of Kerala, nestled in the heart of southern India. Geographically, a narrow strip along the Arabian Sea is a green paradise with coconut groves, mountains, fields, spices, and trade routes connecting it to the Mediterranean, Red Sea, Africa, and the Far East. It's seen immigration, various rulers, and foreign trade, including Arabs, Persians, Africans, Chinese, Southeast Asians, and Europeans. India's history shows enduring trade with Arabia, preceding Islam's rise. Arab traders visited the Malabar Coast and Pliny the Elder documented their use of monsoon winds to reach Muziris (Kodungalloor, Kerala) in around 40 days, highlighting the deep trade ties between Kerala and Arabia. Arab traders introduced Islam to the Indian subcontinent, primarily in Kerala's Malabar region. These communities enriched the area's culture, leaving their mark on cuisine, music, literature, and architecture, creating a captivating blend of Arab and Indian influences. Explore Kerala's lush landscapes, flowing waters, and rich Islamic heritage.
Explore Kerala, with its breathtaking natural beauty and cultural treasures, invites you to explore its diverse landscapes, vibrant traditions, and enduring Islamic cultural heritage.
Discover the essence of Kerala's vibrant history and natural wonders in a single journey. Fort Kochi, a living testament to the state's diverse cultural heritage, boasts colonial-era architecture and iconic landmarks like the unique Chinese fishing nets and India's oldest European church, St. Francis Church. In Munnar, the misty hills and lush tea plantations stretch to the horizon, creating a serene landscape perfect for reflection. The Periyar Wildlife Sanctuary in Thekkady offers thrilling wildlife adventure and scenic landscapes, while Alleppey's tranquil backwaters paradise provides a unique perspective on Kerala's natural beauty. Marari Beach, a serene fishing town, promises unspoiled tranquility, while Kumarakom captivates with its natural charm, luxury backwater resorts, and a serene atmosphere. Kovalam's crescent-shaped beaches along the Arabian Sea offer the perfect setting for relaxation, with its picturesque beauty and vibrant beaches inviting you to bask in the sun and unwind to the soothing sounds of the waves.
Kerala's culinary journey is a sensory marvel, blending South Indian authenticity with Mughlai and Malabari influences to create a fusion of flavors that will transport your taste buds to new heights. From aromatic spices to succulent seafood, flavorful biryanis to iconic South Indian classics like Masala Dosa and idlis served with sambhar, every bite is a gastronomic delight. Kerala's unique dining experiences, such as drifting on houseboats through tranquil backwaters and sharing meals with local families, provide an immersive insight into the region's rich culture. Don't miss the grand Kerala Sadya, a traditional feast served on a banana leaf, showcasing the state's culinary heritage with a delightful array of curries, pickles, and sweet treats.
Embark on a captivating journey to Kerala with our thoughtfully tailored itineraries, designed to provide an immersive and Halal-friendly travel experience, where the echoes of Islamic heritage reverberate through time, beckoning you to explore its rich history and mesmerizing beauty